The NetMan 104 network agent allows UPS directly connected over LAN 10/100 Mb connections to be managed using the main network communication protocols (TCP/IP, HTTP HTTPS, SSH, SNMPv1, SNMPv2 and SNMPv3). It was developed to integrate UPS into medium-sized and large networks, to provide a high level of reliability in communication between the UPS and associated management systems.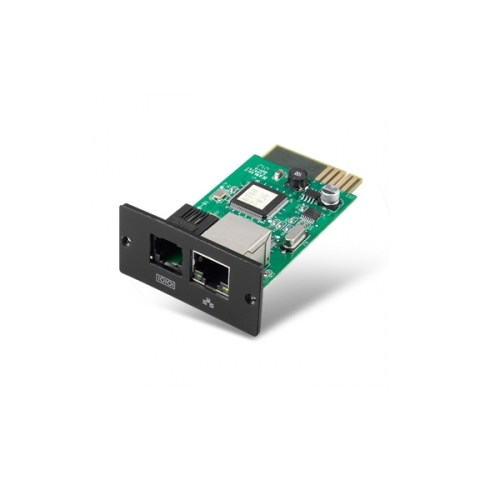 Allows control and monitoring of multiple UPSs through RJ-45 ethernet port
Built-in web server
Real-time dynamic graphs of UPS data (voltage, frequency, load level, battery level)
Warning notifications via audible alarm, broadcast, mobile messenger, e-mail and SNMP traps
Historic data log stored in centralized PC database
Simple firmware upgrade with one click
Password security protection and remote access management
Supports optional environmental monitoring detector for temperature, humidity and smoke.