MultiCom 392 is a network card that provides 8 configurable dry contact outputs and up to 4 inputs to assist with monitoring and control of the UPS.
The expansion card is compatible with a broad range of Riello UPS models, including Multi Power, Multi Sentry, Sentryum, and our Central Supply Systems (CSS).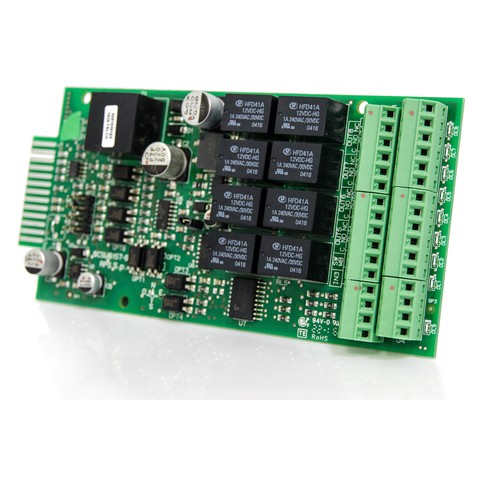 HIGHLIGHTS
8x dry contact outputs

4x configurable input contacts
MultiCom 392 provides 8x configurable dry contact outputs and up to 4x inputs for the control and monitoring of the UPS.
Each of the eight outputs can be associated with an event such as an operating state or a UPS alarm condition. You can also configure the function logic of the relay and set a delay for the event signalling.
The outputs can be configured via the configuration software of the UPS.